About Sarah Kerr Design
Sarah Kerr Design is a professional interior design service which assists you to develop your own unique style for your home or business. From concepts to completion, we will work with you to give you an original and tasteful environment perfectly suited to your requirements.
"Interior design is all about understanding how people live and creating a unique environment to meet their lifestyle. A home should be interesting as well as stylish. The success is in achieving a contemporary look which is not devoid of soul and personality"
read more
Our Services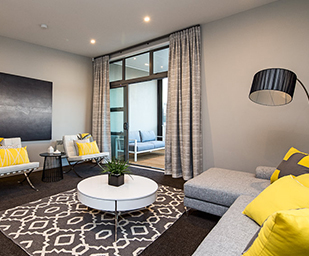 If you are building a new home or renovating an existing home Sarah Kerr Design can assist you in selecting your colour schemes and finishes.
Sarah Kerr Design has over 10 years experience in working with large Property Developers, Bars and Retail outlets.
Sarah Kerr Design will work with you to custom make furniture and furnishings to work with your space and colour scheme.
Testimonials
The colours and textiles Sarah chose for our home were fantastic. We really appreciated her sensitivity to what we would like and that makes her a great designer!
Jacqui Van den Berg / Residential Home
Design Tips
When it comes to interiors, blue is a colour that never goes out of fashion
If you feel an attack of the blues coming on, you're on the right track. When it comes to interiors, blue is in. In fact, it's always in. "Blue tops and tails our environment in the wide skies and shifting oceans, so you simply can't go wrong using it in a coastal country such as […]
read more